03/07/2023- Middlesex, NJ: As a commitment to providing the right options for safety and protection, RX-Safety has headed in a fresh direction with its new Safety Apparel Collection. This winter workwear is meant to provide that mix of comfort, safety, and warmth during those cold months and to ensure that the job continues on safely.
The offering of safety apparel options for winter workwear has quickly expanded to bomber jackets, parkas, pullovers, sweatshirts, and of course, safety gloves. This allows RX Safety to truly become a one-stop location for all types of workwear and safety apparel.
Pyramex Safety RJ31 Hi-Vis Bomber Jacket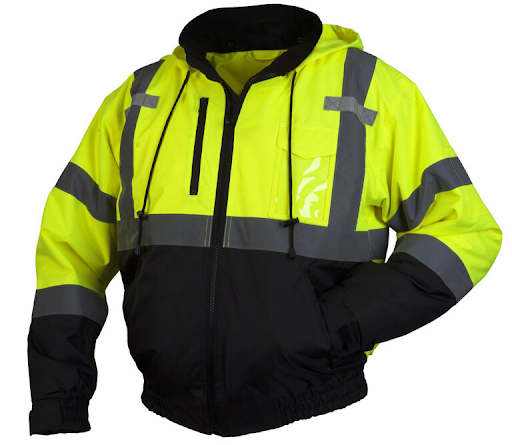 The Pyramex Safety RJ31 comes in two high-visibility colors, Lime and Orange. It's an excellent option that keeps away the snow and rain with its waterproof polyester shell yet keeps the body warm with its polar fleece liner. There are plenty of pockets for any type of equipment needed, with a total of eight. It can efficiently hold a smartphone or radio and subsequent microphones.
This bomber jacket also comes with a hood that's concealable as well as silver reflective material. At the same time, the RJ31 safety apparel comes with ANSI 107 safety requirements and standards.
Pyramex Safety RSZH33 Hi-Vis Premium Zipper Sweatshirt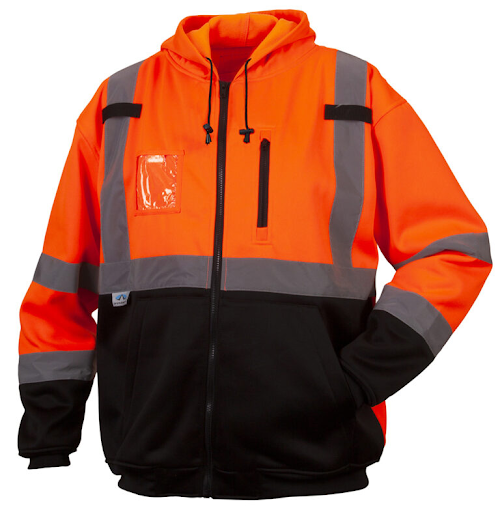 Another excellent option for winter workwear is the RSZH33 sweatshirt. This model is made with polyester to make it waterproof on the outside. To keep you warm, the fleece is 380gsm and treated with Teflon™.
This sweatshirt also comes in either lime or orange high-visibility coloring. In addition, it comes with an adjustable mesh hood with a drawstring and silver reflective materials that are two inches for extra visibility. This model also meets ANSI 107 safety requirements.
Pyramex Safety RPB36 Hi-Vis Parka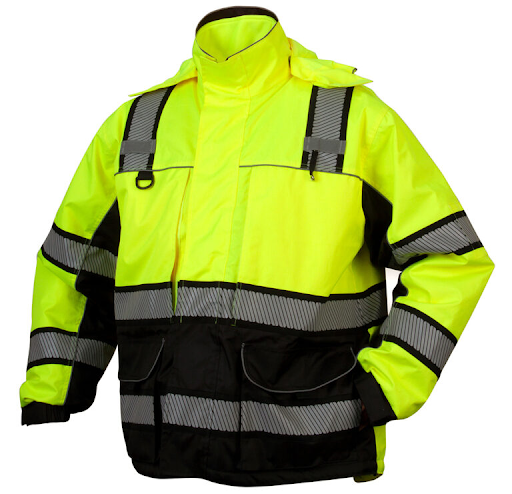 This Parka from Pyramex is a great choice for winter workwear as well. The lining on the inside is quilted for warmth and insulation, with a shell made out of polyester to keep it waterproof. It comes in a bright, highly visible line color, with a detachable hood, adjustable with a drawstring. This parka has a total of ten pockets as well as placements for badges and two microphone tabs.
To ensure maximum warmth with this parka, there's a sweatshirt on the inside made of polyester-constructed fleece. In addition, this sweatshirt comes with silver reflective material as well as more pockets (an additional four). As a result, the RPB36 qualifies for ANSI 107 ratings and has successfully passed the AATCC 127 waterproof test.
All models come in sizes small to 5XL, subject to the availability of stock.
Sign up with RX safety today
To keep yourself informed of the offerings at RX safety – especially with news of their new workwear and safety apparel offering, consider signing up for their newsletter. This will guarantee you are informed and know when the best promotions are on the way, as well as get firsthand insight into RS Safety's product offering.
Don't miss out on this chance to see their winter workwear collection offering and everything else safety-related that RX safety has to offer today! If you have any questions, talk to our experts through our chat, e-mail us at service@rx-safety.com, or give us a call at +1 888 245 6638.
About Us:
Rx Safety is an American manufacturer of affordable prescription safety glasses and performance eyewear. A family-owned and operated business, with a state-of-the-art digital ophthalmic lab and the online store providing affordable, top-of-the-line prescription safety glasses, sunglasses, and performance eyewear on the market. All the safety glasses always meet or exceed the ANSI Z87+ standards for high impact, to be safe and secure while working in any kind of hazardous environment. Besides standard safety glasses, we offer a broad selection of prescription shooting and tactical glasses, prescription youth sports glasses, fishing, and motorcycle glasses designed and tested to meet our high standards. As an authorized distributor of Wiley X, Bobster, ESS, and BodySpecs, Rx-Safety.com offers a full line of prescription safety glasses straight from the manufacturer at wholesale prices.
Like us: https://www.facebook.com/RxSafety/
Follow us: https://www.instagram.com/rx_safety/
Subscribe us: https://www.youtube.com/user/RXSafetyVideos/
Retweet us: https://twitter.com/RXSafetyEyewear/
Contact Detail:
Company Name: RX Safety Glasses
Contact Person: Ryan Phillips
Email: Send Email
Address: 123 Lincoln Blvd, Middlesex
State: NJ 08846
Country: United States
Website Url: https://rx-safety.com/


Source: www.PRExhibition.com