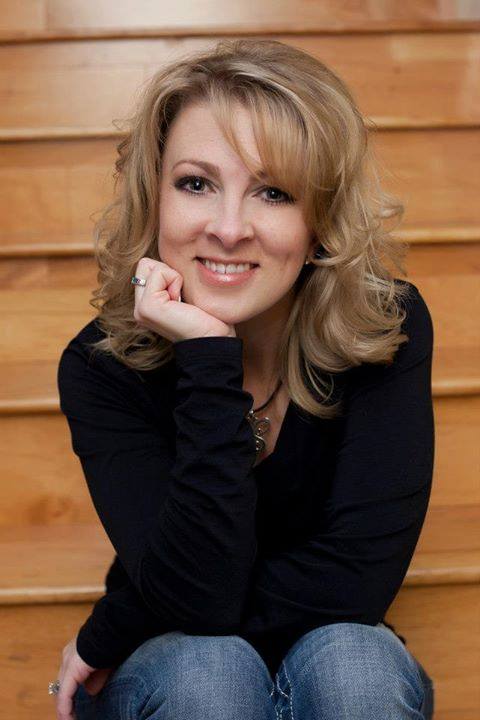 My position is about your behavior and choosing to be an adult.
Summary: Dallas Louis makes it her mission to educate people about the impact of divorce on children and families
Houston, TX – Having grown up in two homes after her parents divorced, Dallas Louis makes it her mission to educate people about the impact of divorce on children. Using the analogy of how broken crayons can still color, this Houston author, speaker and blogger, also mom and wife, helps children of divorce see the opportunity to live into their full adult potential.
During the Easter season, we often focus on beautiful colored eggs as a reminder of the new life that emerged from the tomb after the death of Christ. However, eggs can't fulfill their purpose until they are cracked open. Whether their ultimate destination is to release a newborn chick or to become food, they don't fulfill that function until they are cracked. Likewise, while we might enjoy the box full of new brightly colored crayons, crayons don't fulfill their purpose of making art until they are used. In being used, they are often broken.
Using the analogy of broken crayons that still color, Louis shares her thoughts about helping children when their parents divorce. She talks about how children are often broken by divorce, but like broken crayons are sometimes melted together, children are sometimes merged into new combinations of families. The melted-together crayons offer new coloring option. So too the divorce and re-marriage of birth parents can form new combinations of families that can enrich a child's life.
Divorce is one of life's more painful experiences for everyone involved. In-laws struggle to know how or if to stay connected to former sons and daughters-in-law. Friends wonder if they should stay in touch with one or the other or neither of their divorced friends. But the real adjustment falls to the children who love both parents and have to shuffle back and forth between them. It is a time of many conflicting and complicated emotions and the situation really can't be resolved easily. Louis knows this all to well, which is why she longs to engage others in conversations at retreats, church groups, spiritual gatherings or conferences. "This is something I know. I can help them," Louis said.
"In fact, both my husband and I are products of divorce. Between the both of us, we have had NINE parental influences through the years. That total includes each time a parent remarried and divorced. That did not leave us in a love triangle, it left us in a tangled, shapeless mess."
After she shared her perspective in a blog she discovered, "The reader response was incredible to where they said 'finally somebody is calling everybody out.' My position is about your behavior and choosing to be an adult. My father used me deplorably against my mother. I don't understand using children as pawns. It was all over the place when my parents divorced," Louis said.
Relying on her faith, for both she and her husband, Jeff, is how they continue to grow as a family with their three children.
"God holds everything and is the center of all of it," Louis said. "I'm fallen and sinful. My God is bigger than my sin and has my marriage in the palm of his hand. Your faith can get you through every day and even the worst days of your life."
To follow Louis on her blog, go to www.dallaslouis.com, on Twitter at @DallasLouis and on Facebook at https://www.facebook.com/WaitingOnNapTime.
ABOUT DALLAS LOUIS
Dallas is committed to families and their success. She has a long history working at Trinity Lutheran Church and with Mothers of Preschoolers (MOPS) in Klein, Texas. Louis authored Girlfriends, Giggles & God, a 31-day women's devotional in 2010 and The Mommy Diaries: How I'm Surviving Parenting Without Killing Anyone in 2012 to strengthen women in their daily lives.
To schedule an interview or public speaking engagement with Dallas Louis, contact her publicist:
Sandy Lawrence
281.989.8892
sandy@perceptivepublicrelations.com
Contact Detail:
Company Name: Perceptive Public Relations
Contact Person: Sandy Lawrence
Email: sandylawrence@perceptivemarketing.com
Phone No: 2819898892
Address: 13202 Dogwood Blossom Trail
City: Houston
State: Texas
Country: United States
Website: www.perceptivepublicrelations.com

Source: www.PRExhibition.com