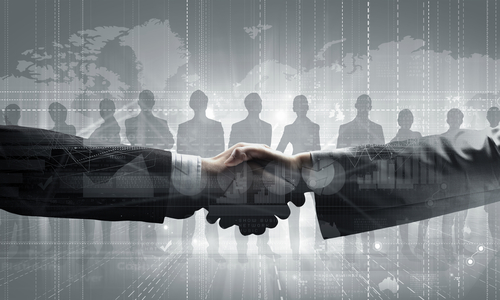 "We are delighted to be awarded partner status with Misys, in recognition of our track record of delivering successful FusionBanking Loan IQ implementations for multiple clients," said Gary Huang, Managing Partner at Linium.
Summary: Expands opportunity to deliver Misys FusionBanking Loan IQ, a single solution that enables lenders to consolidate, automate and optimize corporate and commercial lending
Linium, a world-class provider of business services that empower the entire enterprise, announced today it has joined the Misys InFusion partner program. Misys, a global financial software company, will expand its opportunities to deliver the world's leading solution for servicing commercial loans.
Leveraging the rich functionality of FusionBanking Loan IQ, Linium provides financial institutions with a single platform for bilateral, commercial and syndicated loan servicing, trading and settlement. The unified platform allows banks to consolidate lending lines onto a single servicing solution to lower total cost of ownership, drive transparency across lending operations, and enable more profitable growth by tightening risk control, and generating more timely and accurate data across the loan book.
Linium is delivering significant results through its partnership with Misys, including successfully leading the implementation of a major system rollout for a global bank. Linium consolidated and moved all syndicated and participation deals from legacy commercial lending systems into FusionBanking Loan IQ, while also decommissioning all legacy loan systems and sub-systems. Other FusionBanking Loan IQ clients have now selected Linium to execute their latest version upgrade in multiple locations across North America and EMEA.
"We are delighted to be awarded partner status with Misys, in recognition of our track record of delivering successful FusionBanking Loan IQ implementations for multiple clients," said Gary Huang, Managing Partner at Linium. "In leveraging the resources of one of the world's premier financial software companies, we are well-positioned to assist financial institutions in modernizing their commercial lending operations, reducing cost and redundancy, and accelerating efficiency. This capability fits perfectly with Linium's consulting expertise and provides additional digital business solutions to serve the needs of our clients."
"Around 70% of our FusionBanking Loan IQ client base uses the platform to consolidate lending lines, as it delivers the broadest servicing functionality for all types of bilateral, specialized and syndicated loans," said Brian Gibson, Vice President, Partners and Ecosystem at Misys. "It is a pleasure to recognize Linium as a partner in our InFusion program. Its team of experts has in-depth experience with the FusionBanking Loan IQ product, domain knowledge in the commercial lending business, and the ability to implement seamlessly around the world. We look forward to working with them to continue to drive efficiency and profitability in corporate and commercial banking."
About Misys
We provide the broadest, deepest portfolio of financial services software on the market. Our solutions cover retail and corporate banking, lending, treasury, capital markets, investment management and enterprise risk. With more than 2,000 customers across 125 countries our team of domain experts and partners has an unparalleled ability to address industry requirements at both a global and local level. We deliver market leading solutions by putting customer needs at the center of everything we do. We offer a unique componentized, open architecture to enable our clients to innovate, connect and expand their existing services and increase value faster.
To learn more about how our Fusion software portfolio can deliver a holistic view of your operations, and help you to solve your most complex challenges, please visit www.misys.com and follow @MisysFS on Twitter.
For the latest news, interviews, videos and features from the financial technology industry visit www.fusionwire.net.
About Linium
Linium is a globally recognized firm with 17 years of experience in consulting. We deliver the most comprehensive solutions encompassing people, process, and platforms to change the way people work. With our deep levels of expertise, we can work across multiple organizational boundaries, business units and product lines, from the front office to the back office. Our experts have an intimate understanding of FusionBanking Loan IQ and domain knowledge in the commercial lending business. Linium performs a wide variety of Loan IQ initiatives ranging from full blown implementations to upgrades and loan migrations. We leverage decades of best practices to deliver successful engagements. The bottom line – we help our clients achieve operational efficiencies through modernization and automation.
For more information, visit www.linium.com/financialservices.
Contact Detail:
Company Name: Linium
Contact Person: Sarah Noonan
Email: sarah.noonan@linium.com
Phone No: 5186893198
Address: 90 Broad Street
City: New York
State: NY
Website Url: www.linium.com


Source: www.PRExhibition.com