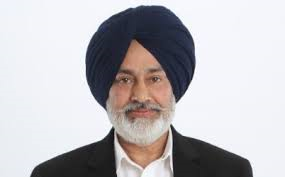 Trump in his campaign has repeatedly endorsed Cancelling NAFTA.
Summary:Vancouver BC. Sharan Dhillon. In his #60minute Interview, President Elect, confirmed to deport and jail 2-3
million Illegal Immigrants, especially from Mexico, India, Pakistan and other South American countries. He also wants to Cancel NAFTA, North American Free Trade Agreement between United States, Canada and Mexico, in his first 100 days of office, which will cost Canada $ 50 Billion Dollars and collapse the Canadian economy, including Real Estate, LNG and Manufacturing.
Vancouver BC. Sharan Dhillon. President Elect Donald Trump plans to cancel NAFTA will cost Canada $ 50 Billion Dollars and will be instrument in collapsing the Canadian Economy, said Vikram Bajwa, President of British Columbia Peoples Party, who had predicted the Win for Donald Trump, in June 2016.
Prime Minister Justin Trudeau has invited Donald Trump to Ottawa, to discuss NATO and NAFTA, which the President Elect wishes to Renegotiate or cancel in his first 100 days in Office. Both Deportation of 2-3 Million Illegal Immigrants and Scrapping of NAFTA, will hurt all three countries, including United States, with unpredictable imbalance in economy and Free Trade. Canada will have to partner with China, if NAFTA is cancelled in 2017, strongly feels the majority of Member Parliament from British Columbia.
Contact Detail:
Company Name: BCPP
Contact Person: Vikram Bajwa
Email: vbajwa11@hotmail.com
Phone No: 778-708-8711
Address: 12862 54 A Ave
City: Surrey
State: BC
Country: Canada



Source: www.PRExhibition.com