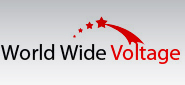 Rolling Meadows, IL – Worldwide Voltage, a leading global provider of voltage conversion products and solutions, is proud to announce its latest expansion into the world of unlocked GSM phones. This new addition to the product portfolio is designed to cater to the needs of travelers, expatriates, and individuals seeking the convenience of overseas mobile phone use.
If you are in search of unlocked GSM phones for your overseas communication needs, look no further! Worldwide Voltage now offers one of the most extensive collections of unlocked cellular devices, providing you with a wide range of mobile phone designs and options from your preferred manufacturers.

Key highlights of Worldwide Voltage's unlocked GSM phone offerings include:
A Diverse Selection: Choose from a wide range of mobile phone designs and models, ensuring you find the perfect device that suits your needs and preferences.
Latest Flagship Models: Worldwide Voltage offers the latest flagship models from major mobile brands, ensuring you have access to cutting-edge technology and features.
Cost-Effective Options: In addition to flagship models, we provide a range of cost-effective unlocked smartphones, allowing you to enjoy high-quality mobile communication at budget-friendly prices.
Wide Network Compatibility: With our GSM unlocked phones, you can enjoy the convenience of wide network compatibility, ensuring you stay connected in various regions around the world.
Eliminate Expensive Roaming Charges: Say goodbye to expensive roaming charges when traveling internationally. Our unlocked GSM phones empower you to use local SIM cards for more cost-effective communication.
"Worldwide Voltage is committed to simplifying the lives of international travelers and expatriates," said the spokesperson for Worldwide Voltage. "Our expansion into unlocked GSM phones is another step towards providing comprehensive solutions that enhance convenience and affordability in global communications."
To celebrate the introduction of unlocked GSM phones, Worldwide Voltage is offering special promotions for a limited time, making it even more accessible for customers to acquire their preferred mobile devices.
For more information about Worldwide Voltage's unlocked GSM phone collection, please visit www.worldwidevoltage.com or contact their customer support team.
About Worldwide Voltage:
Worldwide Voltage is a trusted global provider of voltage conversion products and solutions, dedicated to delivering reliable and cost-effective solutions for customers worldwide. Their expanded product portfolio now includes a wide range of unlocked GSM phones, aligning with their mission to simplify international communications.
https://www.facebook.com/worldwidevoltage
https://twitter.com/WorldWideVoltag
http://www.linkedin.com/in/worldwidevoltage
http://www.pinterest.com/Worldwidevoltag/
Contact Detail:
Company Name: WorldWideVoltage
Contact Person: Media Relations
Email: Send Email
Phone No: 847-290-1718
Address: 5410 Newport Drive Unit 34
City: Rolling Meadows,
State: IL-60008
Country: United States
Website Url: https://www.worldwidevoltage.com/


Source: www.PRExhibition.com