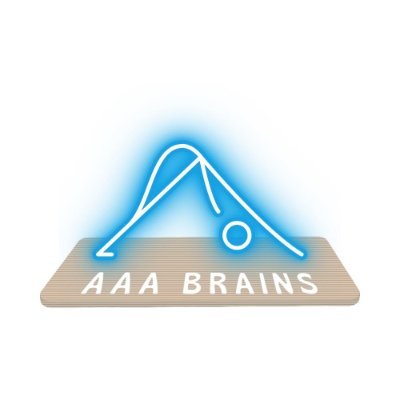 Bhubaneswar, India – September 28, 2023 – AAABrains, a pioneer in holistic wellness solutions, is thrilled to introduce a diverse range of yoga services that cater to every age group and lifestyle. As we navigate the demands of the modern world, AAABrains is dedicated to enhancing well-being by harnessing the power of yoga, a practice that harmonizes the physical, mental, and spiritual aspects of our lives.
Our yoga services include:
1. Yoga for Corporates: In today's fast-paced corporate environment, AAABrains offers customized yoga programs designed to relieve stress, improve focus, and boost productivity among employees. We understand the unique needs of desk-bound professionals and are committed to enhancing their overall well-being.
2. Online Yoga: AAABrains recognizes the importance of accessibility and convenience. Our online yoga classes allow you to practice from the comfort of your home or office, ensuring that wellness remains accessible, even in the busiest of schedules.
3. Yoga for Women: Women's health is a priority at AAABrains. Our yoga programs for women are tailored to address the specific physical and emotional challenges faced by women at various life stages. We empower women to nurture their inner strength and balance.
4. Power Yoga: Experience the vigor and vitality of power yoga. Our classes offer an energetic and dynamic approach to yoga, focusing on strength, flexibility, and endurance. Whether you're a fitness enthusiast or a seasoned yogi, power yoga will invigorate your body and mind.
5. Yoga for Kids: Cultivate mindfulness and physical fitness in the next generation with our yoga classes for kids. Our certified instructors create a fun and engaging environment where children can develop essential life skills and foster a love for yoga from an early age.
6. Prenatal Yoga: Pregnancy is a transformative journey, and AAABrains supports expectant mothers with specialized prenatal yoga classes. Our instructors provide gentle, safe, and effective practices to help mothers-to-be stay healthy and relaxed during pregnancy.
7. Yoga for Beginners and Seniors: Whether you're taking your first steps on your yoga journey or seeking gentle practices for your golden years, AAABrains offers classes tailored to beginners and seniors. These classes focus on building a strong foundation and promoting mobility and relaxation.
At AAABrains, we believe that yoga is a path to holistic wellness, and our services reflect our commitment to providing inclusive and accessible opportunities for all individuals to benefit from this ancient practice. By combining expert instruction with evidence-based methods, we aim to enhance physical fitness, mental clarity, and spiritual growth.
The CEO of AAABrains expressed their enthusiasm, stating, "Our new range of yoga services underscores our dedication to the well-being of individuals and organizations alike. We understand that well-being is a personal journey, and our diverse offerings ensure that everyone can find their path to a healthier, more balanced life."
For more information about AAABrains' Yoga Services and class schedules, please visit www.aaabrains.org
About AAABrains:
AAABrains is a leading provider of holistic wellness solutions, offering a wide range of services that promote physical, mental, and spiritual well-being. With a team of certified instructors and a commitment to accessibility, AAABrains empowers individuals and organizations to achieve optimal wellness.
http://facebook.com/yogabrains
https://twitter.com/aaayogabrains
https://www.instagram.com/aaayogabrains/
Contact Detail:
Company Name: AAA Brains
Contact Person: Media Relations
Email: Send Email
Phone No: +91 789 432 6333
Country: India
Website Url: https://aaabrains.org/


Source: www.PRExhibition.com