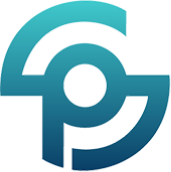 09/18/2023- Middlesex, NJ : The eyes are highly sensitive to radiation, and without proper protection, they can be susceptible to damage from prolonged exposure. This is where radiation glasses come into play, and today, we're excited to introduce you to the new Nike radiation glasses from Phillips Safety.
Radiation glasses are specially designed eyewear that shields your eyes from harmful radiation during medical procedures such as X-rays. These glasses are a crucial barrier between your eyes and potentially harmful ionizing radiation, which can cause eye damage over time. Just as you wouldn't venture out into the sun without UV protection for your skin, you shouldn't subject your eyes to radiation without the right protective gear.
Introducing New Nike Radiation Glasses by Phillips Safety
When it comes to reputable brands in the world of radiation glasses, Phillips Safety stands out. We offer a wide collection of lead glasses, including renowned brands like Nike, Wiley X, and Oakley. And now, we've unveiled our new line of Nike radiation glasses, combining style, comfort, and top-notch protection.
It's important to note that every pair of anti radiation glasses from Phillips Safety comes with clear CE certified lenses. These lenses are high quality, distortion-free SF-6 Schott glass radiation-reducing lenses that effectively minimize radiation exposure by offering 0.75mm Pb lead equivalency protection. Now, let's take a closer look at some of the options in the new Nike lead glasses series.
Radiation Glasses Nike 7161

The Nike 7161 radiation glasses blend classic design with modern technology. Constructed from premium-quality plastic, they sport a robust yet lightweight rectangular frame. These Nike lead glasses are enhanced with rubberized temple bars and are offered in four attractive colors. Plus, they are available with a prescription.
Radiation Glasses Nike 7162

If you're seeking a minimalist option, the Nike 7162 model delivers. Crafted from superior-quality plastic, they boast a sturdy and lightweight oval frame. Moreover, these Nike lead glasses are enhanced with rubberized temple bars and are offered in an assortment of four distinct colors. They are also available on prescription.
Radiation Glasses Nike 7167

If you prefer a sleek option, the Nike 7167 glasses might be your ideal choice. These radiation glasses also offer prescription options for your convenience. They are made from premium-grade plastic, showcasing a durable and lightweight square frame. These Nike lead glasses are designed with a saddle bridge and come in a variety of four appealing colors.
Your Safety Matters
There's no room for compromise when it comes to safeguarding your eyes from radiation exposure. Phillips Safety understands this, which is why we offer high-quality radiation glasses that prioritize both your safety and your style. With a diverse range of shapes, sizes, and colors, you can find the perfect pair of radiation glasses that suit your individual preferences.
Remember, whether you're a medical professional or a patient undergoing X-ray procedures, protecting your eyes should be a top priority. With the new Nike radiation glasses from Phillips Safety, you can ensure that your eyes are shielded from harm without sacrificing comfort or fashion. So, the next time you step into the X-ray room, do it with confidence, knowing that your eyes are well-protected by the latest in radiation glasses technology. If you need help or more information about our products, e-mail us at info@phillips-safety.com, or call us at 1-866-575-1307.
About Us:
Phillips Safety Products Inc. is the world leader in occupational safety products. Phillips Safety specializes in safety glasses for laser, radiation, welding, and glassworking among others. The Company's products include laser safety glasses, radiation safety glasses, glassworking eyewear, and welding safety glasses. Phillips manufactures other safety products, including sheeting, barriers, signs, glass, and lenses. The Phillips family has been in the occupational safety industry for over 100 years and continues to play an active role in the community. Don't hesitate to be a part of the Phillips Safety family.
Like us: https://www.facebook.com/PhillipsSafety/
Follow us: https://www.instagram.com/phillips_safety
Subscribe us: https://www.youtube.com/@PhillipsSafety
Contact Detail:
Company Name: Phillips Safety Products, Inc
Contact Person: Media Relations
Email: Send Email
Phone No: 1-866-575-1307
Address: 271 Lincoln Blvd
City: Middlesex
State: NJ 08846
Country: United States
Website Url: https://phillips-safety.com


Source: www.PRExhibition.com