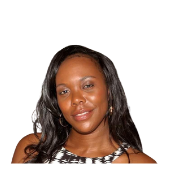 San Antonio Realtor Timikah Williams is launching The First Time Home Buyer Initiative. Timikah Williams a San Antonio Real Estate agent with iHeart Realty is announcing a new initiative and personal mission is to make the dream of Homeownership in and around San Antonio Texas, possible for anyone and everyone. The fact that many low to moderate income earners are an underserved group has been a fact for many years. Single parents, blue color workers and minorities have often been overlooked and many do not know that homeownership is attainable and within their reach. This is something that can change and can benefit both the residents and the communities of San Antonio.
Ms. Williams, a Realtor in San Antonio and 30 year resident, says "I want to help fellow San Antonio residents who don't own homes realize the dream and gain the advantages of home ownership. There are so many programs available to assist San Antonio residents with the home buying process. Including help with closing costs and down payment assistance". Many prospective home buyers find that with help from a qualified realtor like Timikah Williams they can overcome some of the obstacles they might face. With determination and a solid plan many who did not believe they could own a home have found that they are able to realize the dream of homeownership.
The First Time Home Buyer initiative is unlike other programs out there. Timikah Williams has partnered with lenders and title companies throughout the city to make this process as easy as possible and will create a personalized home buying plan for every family to follow. It will include bi weekly check in's and accountability tracking to ensure that everyone stays on track and meet deadlines on time. The plan starts with free consultation to determine the proper steps needed. It also includes getting an up to date credit report and credit improvement plan, as well as determining financing options, mortgage loan approval, and house hunting assistance in and all the way to final step of closing on the property
It is often said that home owner ship is the first step to financial stability and wealth. Home ownership is instrumental in keeping communities active and thriving. With the booming real estate market in the San Antonio Texas area it is expected to be a great help to the many residents who have longed to own their own home but had found it challenging or lacked direction.
For more information on The First Time Home Buyers Initiative headed by Timikah Williams or to schedule a free no obligation consultation Email: Timikah@iHeartRealty.com or Call/Text 210-947-7733
Contact Detail:
Company Name: iHeart Realty
Contact Person: Timikah Williams
Email: Send Email
Phone No: (210) 947-7733 (210) 664-0067
Country: United States
Website Url: https://iHeartRealty.com/


Source: www.PRExhibition.com